Feb 15, 2016 — by Eric Brown 5,743 views
Hardkernel's Odroid-C0 is a stripped-down, IoT focused version of the $35 Odroid C1+ hacker SBC, with a quad-core Cortex-A5 SoC and a battery circuit.

The Odroid-C0 fills the same lightweight niche in the community-backed Odroid SBC product line that was briefly filled by the Odroid-W, according to a blog announcement from Hardkernel's Odroid project. The Odroid-W was quickly discontinued after being released in Aug. 2014, due to lack of availability of the Broadcom BCM2835 chip, which was already dedicated to the best-selling Raspberry Pi. Like the Odroid-W, the Odroid-C0 is designed to run on a Li-Polymer battery, but this model moves to a much faster, quad-core, Cortex-A5 Amlogic S805 and sells for five dollars cheaper than the Odroid-W at $25.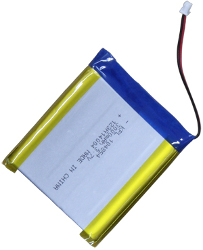 Odroid-C0 (left) and optional 3000mAh battery
(click images to enlarge)

The Odroid-C0 is essentially a streamlined version of the Odroid C1 and the updated, $35
Odroid C1+
, and shares the same processor and Linux and Android support. It loses 20mm on one dimension, however, coming in at 65 x 56mm. You get 1GB of RAM, and can stock the board with up to 64GB of eMMC, as well as microSD storage.


Odroid-C0 next to Odroid-C1+
(click image to enlarge)

There's only one real-world coastline port — a standard Type-A HDMI. Two USB 2.0 host interfaces are available, down from four on the Odroid-C1/C1+, and like the serial console port, IR receiver, I2S interface, and Raspberry Pi compatible 40-pin expansion interfaces, they are unpopulated. For only $1.80 more, you can buy a Connector Pack that offers double-layer and single-layer USB 2.0 Type A ports, and pin connectors for all the other unpopulated I/O. Time to stock up on the solder.

Odroid-C0 detail views
(click image to enlarge)

In many ways, the Odroid-C0 is an answer to the stripped-down, 65 x 30mm
Raspberry Pi Zero
, offering a somewhat minimalistic, COM-like feature set. It's much faster than the ARMv6, Cortex-A8 based Zero, however, at a correspondingly higher price.

Block diagrams: Odroid-C0 (left) and Amlogic 805
(click images to enlarge)

The Odroid-C0 can't match the price/performance ratio of the $10, Raspberry Pi compatible
Orange Pi One
, which has a quad-core Cortex-A7 SoC. However, some would argue that Hardkernel's better reputation for reliability and software support even the score a bit. As usual with Odroid boards, such as the recent, 64-bit
Odroid-C2
, this is a fully open source, open spec board with plenty of options.

Odroid-C0 block Connector Pack with double layer USB Type-A (A), single layer USB Type-A (B), IR receiver sensor (C), UART console connector (D), 7-pin I2S audio connector (E), and 40-pin expansion connector (F)
(click image to enlarge)

One key feature here that is missing from the Zero and the Orange Pi One is an on-board battery connector with a charging circuit, supporting a 3.7V Li-Po battery. A 3000mAh, 3.7V battery costs an extra $12, and a standard 2.5mm barrel connector can also be used for 5V power. Not surprisingly, robots and drones are among the targeted applications. The Odroid project provides images of the C0 powering a hexacopter drone, and Ameridroid, which sells the C0 for $26, is also selling a C0-based
OWEN Walking Robot Kit
for $200.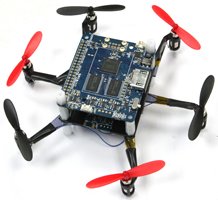 Odroid-C0 based hexacopter design (left) and Ameridroid's C0-based OWEN Walking Robot Kit
Specifications listed for the Odroid-C0 include:
Processor — Amlogic S805 (4x Cortex-A5 cores @ 1.5GHz) with dual-core Mali-450 MP2 GPU; 1080p video accelerator
Memory:

1GB DDR3 RAM
MicroSD slot (supports faster UHS-1 cards)
eMMC 4.5 socket with optional module up to 64GB

Other I/O:

2x unpopulated USB 2.0 host ports
Full-sized HDMI out Type-A port (video and audio)
40-pin, Pi-compatible, unpopulated GPIO expansion connector (GPIO/UART/SPI/I2C/ADC)
IR receiver
Serial console port (unpopulated)
I2S audio interface (unpopulated)

Other features – LEDs; IR receiver (unpopulated); RTC; optional Connector Kit; optional USB-based 720p camera, WiFi USB dongle, heatsink, etc.
Power:

5V2A DC input with optional $7 plug
DC/DC step-down and step-up converters
3.7V Li-ion or Li-Polymer battery connector with optional, $12 3000mAh battery
Power button
Typical 0.5A consumption, 2A max
Battery voltage level is accessible via ADC in the SoC

Dimensions — 65 x 56mm
Operating system — Android 4.4.x and Ubuntu 14.04 images; supports other Linux distros like Arch Linux, Debian, and OpenELEC

Further information
The Odroid-C0 is available for $25 plus accessories at Hardkernel's Odroid-C0 product page, and it starts at $26 at Ameridroid in the U.S., which also sells a $200 OWEN Walking Robot Kit based on the SBC.